Helloooooo Friday. I'm ready for the weekend. How about you?
This year I've been challenging myself to enter more, well, photo
challenges
. That's why almost every photo in this post will be linked up somewhere. :) In case you were wondering.
This isn't anything I really learned... but I know for sure that macro is my favorite effect when it comes to photography. I love it.
I took this one near our house recently... I love the moss.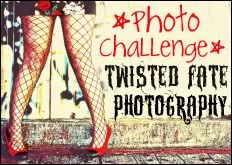 --->
And, since photography and photo challenges are a few of my favorite things... I'll slap one of these cute buttons on the post and call it a day! :)
Happy Weekend!
SHARE THIS POST